Want to play your favorite game on your smartphone but cannot connect to the internet? Need to answer clients on Messenger but cannot reach them due to poor signals? Whatever your reason for needing the internet on your phone might be, we have got you covered! Here are seven simple steps to share the internet from your laptop or PC device to your mobile phone. It is worth mentioning that your internet service should be fast enough to support multiple devices.
So, if you are looking to buy high-speed internet service, then search for Frontier Internet plans on Local Cable Deals because they offer incredible speeds with an unlimited data allowance. With that said, let us proceed towards the steps you need to perform to share your internet connection.
Step 1: Click on the Select button on the bottom left of the screen and then go to Settings.
Step 2: Choose the Network and Internet option.
Step 3: You will be redirected to a new screen. Now select the Mobile Hotspot option.
Step 4: You will be asked about which internet connection you want to share. Choose the one you want to share.
Step 5: Click on Edit, to view the password or enter a new password if necessary.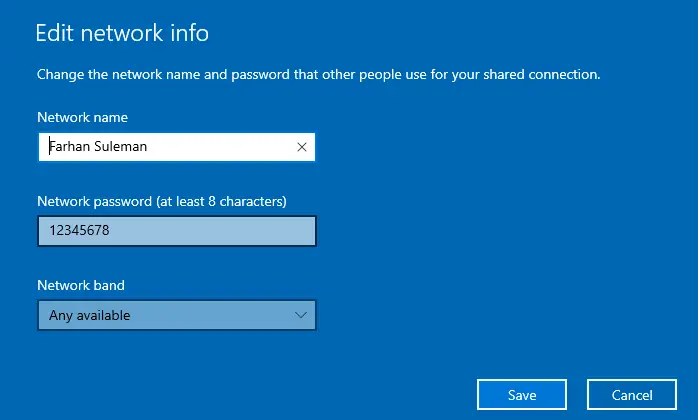 Step 6: Finally, turn on the "Share my Internet Connection with other devices" option.
Step 7: Now depending on what phone you have (Android powdered or an iPhone), go to Settings, choose the network, enter the correct password, and then connect!
That is it. Now you are all set to use your smartphone with a solid internet connection being provided by your laptop! Note, that if the laptop's battery runs out or an update starts, you will lose connection. Happy streaming!