To this day, the numbers of ransomware and other attacks are still shocking. Any network attack and local error may cause data loss. If you are an individual user, your personal identity may be damaged, or all important documents and photos may be erased.
Why need to cloud backup your files?
If you are a business user, a data breach will bring a fatal blow. According to the survey, among companies that have lost data due to various accidents, nearly a quarter of companies have lost a large number of customers and business opportunities.
The most effective way to prevent this from happening is to back up all your important data in the cloud, because external drive hard drives and storage devices are prone to regular physical threats like fire, flood, and theft, and you still can't avoid data loss in the event of such a situation.
In the following content, we will introduce you to two of the best online backup tools for Windows to ensure your data security.
Top 2 cloud backup service for Windows PC
Cloud backup means uploading your data to a remote server through a third-party service so that they can stay away from any local threats. And you can connect to the Internet through the programs provided by these services to access a secure remote copy of the data. You can choose the more suitable one from the following 2 services we recommend for you to back up your Windows PC.
OneDrive
Maybe not all Windows 10 users know that OneDrive is a built-in program in your calculator. Microsoft OneDrive, a convenient cloud storage service. You can upload folders from your computer to the cloud through an application. It is well integrated with Office 365 and can perform real-time collaborative editing very well. In addition, the Microsoft provider also provides 5GB for each user for free to store files.
The disadvantage of using this service is that you need to manually add all files to be stored, and it cannot perform automatic backups.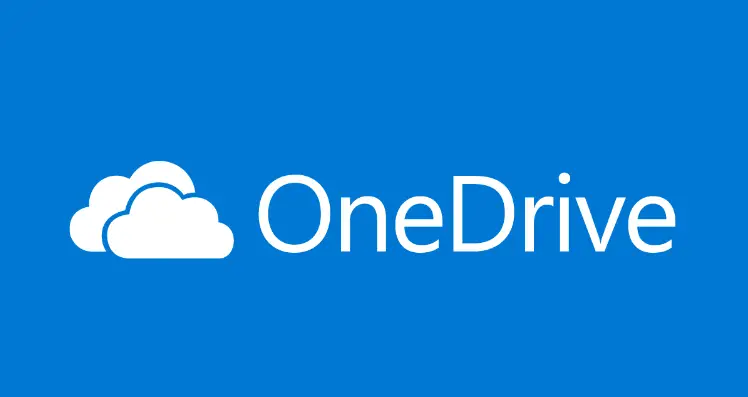 How to use OneDrive for cloud backup
Step 1: Download and install the OneDrive app on your computer, if you are a Windows 10 user, you can directly search in the start menu to enter it.
Step 2: Login to OneDrive, and go to Help & Settings > Settings > Backup, click Manage backup.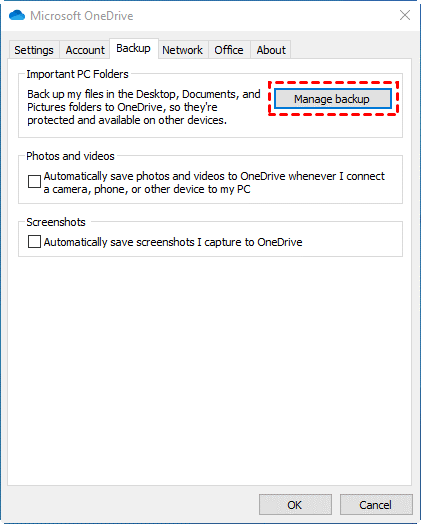 Step 3: Select the folder that needs to be backed up in the new window, and then click Start backup to run the backup immediately.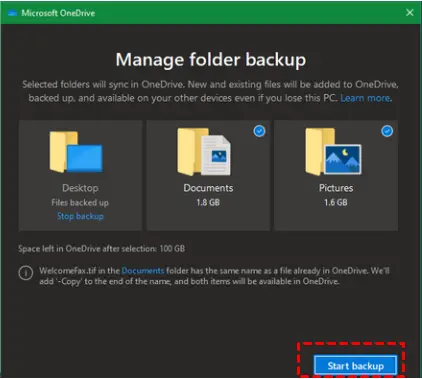 CBackupper
Although using cloud storage services to back up files is very convenient, it is not suitable for users with large amounts of data. For heavy backup users, it is best to use professional cloud backup tools to support you to back up more data at a lower cost.
For Windows users, we recommend using CBackupper, which is a reliable cloud backup service that can help you safely back up all data on your PC to the cloud. It even supports automatic backup and restores the backup to any local location when necessary.
CBackupper does not provide free space but supports all users to try it free for 15 days. In addition, you can also use this service to back up and synchronize data in one cloud drive to another cloud (supports Google Drive, Dropbox, OneDrive, etc.).
How to use CBackupper for cloud backup
Step 1: Create an account freely, then download the CBackupper app and log in.
Step 2: Click Tasks and New Task on the main page to create a backup task.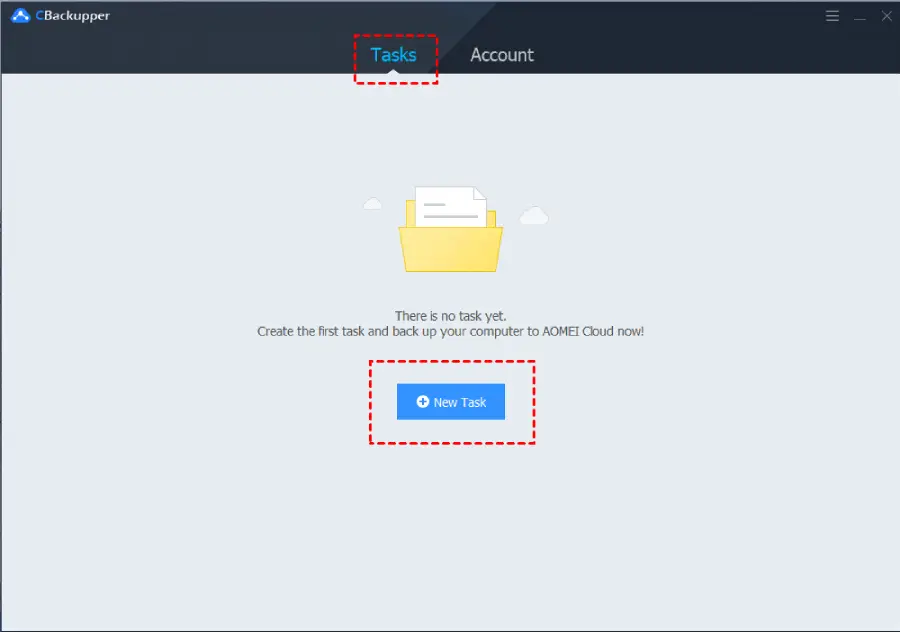 Step 3: Then click Add Source, you can select only the important folders that need to be backed up, or you can directly back up the entire computer.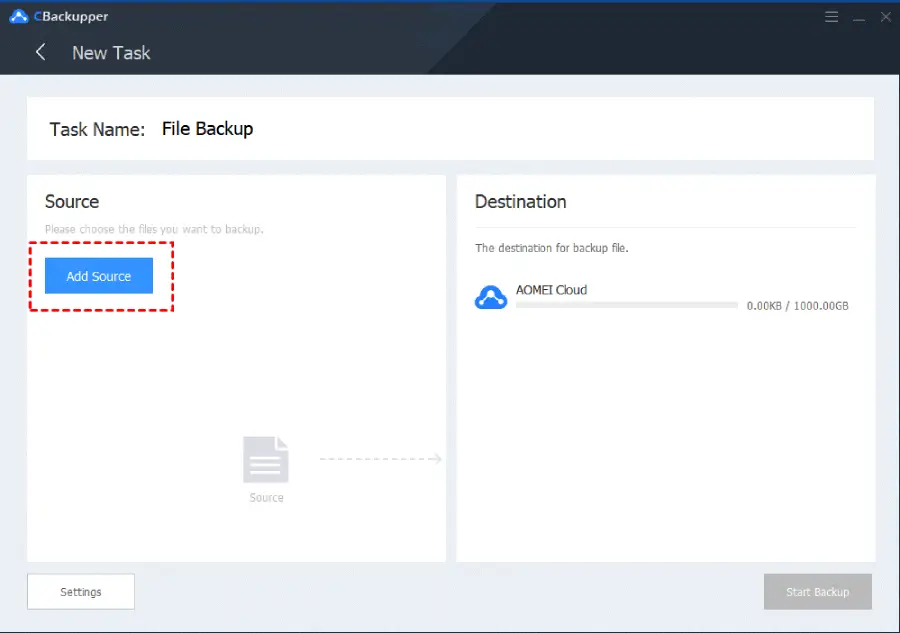 Step 4: Click Start Backup to start the process of backing up Windows PC folders to AOMEI Cloud.
Conclusion
Many people still use USB or mobile hard drives to back up data, but once these devices are physically attacked, your data is still vulnerable to damage or loss. In order to ensure the safety of Windows computer data, you can choose a cloud backup service that is more suitable for you from the above tools.
Try the above 2 services and let us know which is your favorite cloud backup service.