The list of modern Android phones & cameras with the ability to take brilliant photos is endless and each handset is Pre-loaded with photo editor app in order to accomplish the editing within the android mobile itself. Even so, these great photos are in dire need of some tweaking here and there- which is where good image tools for Android come in.
For so many years, the only platform we could use for graphic design was desktop. However, thanks to innovation, we can now proudly say that we have alternatives, such as the Android platform that showcases thousands of image tools for Android that can be used either in-browser or as downloadable apps.
Because choosing the right app takes experience, we have selected a few top design apps for you. As you will see, these will enhance your productivity and also be more efficient by allowing you to create and edit images from the comfort of your Android phone.
1. Canva: Intuitive App Ideal for both Design Experts and Design Newbies
Price: Free
Developer: Canva
URL: https://play.google.com/store/apps/details?id=com.canva.editor
Canva is a very popular design tool, a particularly perfect choice if you are looking to share photos directly to your social media. The wide selection of filters and special effects enable you to easily design your social media highlight covers, stories, infographics, and even graphics for Pinterest. This is not to mention that you can also collaborate with your team to finalize business image design needs such as invitations, brochures, and business cards.
With Canva, you can either start from scratch with your images or select from the 60000+ Canva templates & photos that come with special illustrations and guides.
It is a complete design suite that allows you to add text/quotes to your photos (500+ fonts), resize images, use filters, change the brightness, and so much more.
Pros
Easy to use interface ideal for design newbies
Features all the image editing necessities
Cons
Some editing tools are limited by the in-app purchases feature
2. Adobe Photoshop Express: Photo Editor plus Collage Maker
Price: free
Developer: Adobe
URL: https://play.google.com/store/apps/details?id=com.adobe.psmobile
With an uncomplicated & minimalistic user interface, Adobe Photoshop Express comes packed with essential photo editing tools such as straighten, crop, flip, rotate, resize, watermarks, and one-touch filters. There's also a variety of colors and frames to choose from. If you are running a busy schedule, you can even entrust the app with the job by using the app's auto-fix feature.
If you are the type of person who uses the selfie camera to take business campaign images, this is the ultimate professional app as it features instant side controls for clarity, exposure, contrast, shadows, highlights, white balance, blacks & tints, temperature, enhanced vignette, plus saturation & sharpeners that integrate directly with your device's front camera. All you need to do to get started is create an Adobe ID!
Pros
Advanced Image Rendering Engine (Ideal for handling big files such as panorama images.)
Noise reduction, blemish-removal, and defog features (for minimizing unwanted grain, especially for photos taken at night)
Cons
Only features JPEG file output
3. Infinite Design: Advanced SVG Vector 3D design & Graphics App
Price: free
Developer: Infinite Studio Mobile
URL: https://play.google.com/store/apps/details?id=com.brakefield.idfree
The developers of this app completely wowed the tech world by creating a platform that integrates all the advanced image design capabilities.
Infinite design hooks you up with so many designing options that it is impossible to master all of them. Basically, you will be able to use unlimited layers, experiment with 4 different symmetries, use an unlimited undo and redo history slider, construct a wide variety of drawings with several pen tools, use a limitless color tool alongside other "infinite" capabilities that offer you lots & lots of flexibility.
Pros
Infinite Canvas with Pan, Zoom, & Rotate feature.
Infinite path editing
Save images as PNG, SVG, or JPEG.
Cons
Boolean Operations (might be complicated for those uninitiated to binary digits)
4. AutoCAD – Android Image Editing Assistant for CAD Pros
Price: Monthly Subscriptions not exceeding 5USD monthly.
Developer: Autodesk Inc.
URL: https://play.google.com/store/apps/details?id=com.autodesk.autocadws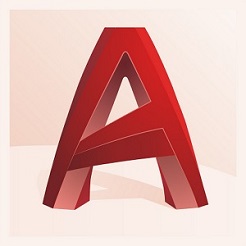 AutoCAD is the perfect mobile assistant for those familiar with CAD. It features reasonably easy to use drawing and image drafting tools. You can view and work on your DWG files while on the go which makes it the ideal app for construction professionals, engineers, field technicians, and architects. The best thing with this app is that you can work offline (probably to extend your battery life) and save your work later.
Pros
7-day trial to get a feel of the app.
Cons
5. Paint VR
Price: Monthly Subscription not exceeding $2
Developer: Coskami Games
URL: https://play.google.com/store/apps/details?id=com.coskami.PaintVR
Bearing the same name and tech as the revered VR experience is an image design app developed by Coskami. Although it is intended for entertainment, hats off to this game developer for creating an image editing app that immerses you into the VR drawing concept with select image editing features such as a basic color wheel and drawing brushes. Overall, this is a great start to a great VR painting and editing tool.
Pros
Fun and cheap tool for trying out VR painting
Ultimate Smartphone Sophistication, users claim it's addictive
Cons
Requires expensive setup (VR headset)
Note: This list is not necessarily in order of preference. It is basically a compilation of the best image tools for Android that we found most intriguing. You can try them all and choose the one that best suits your needs.
Here are a few other articles that you may read next