Wondering how to activate TikTok on TV Using a QR Code? Stay tuned as we explain.
TikTok is a global sensation, and within no time, its short videos and creative content grabbed a huge audience. With millions of global users, this self-expression and entertainment platform is here to stay. But recently some new TikTok users have been asking about the process of using QR codes to activate TikTok on TV.
Yes, TikTok boasts a feature where users can activate the application on their smart TV by using a specific QR code. This feature enables you to enjoy TikTok entertainment on a large screen with friends and family.
Join us in this article as we go through the simple process of activating TikTok on TV using a QR code. There is no need for complicated setups as we will walk you through the steps clearly and easily. So, are you ready?
Activating TikTok on TV using a QR Code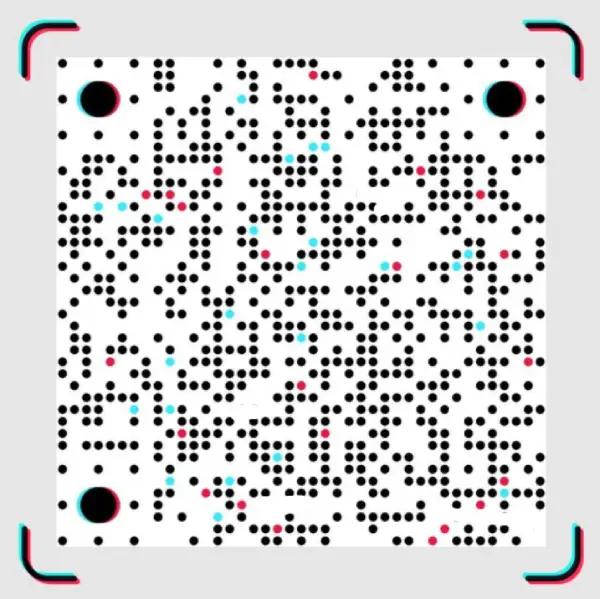 Using a QR Code for activating TikTok on TV is perhaps one of the easiest ways to enjoy entertainment on a large screen. Even if you aren't technically well-versed, these simple steps will help you through the process:
Step 1: Firstly, visit tv.tiktok/activate via your smartphone, tablet, or computer/ laptop. If you are on TikTok already, Log in to your account. However, if not, create a new account and then proceed with the login process.
Step 2: When it comes to logging into your TikTok account, there are various methods available. Opting for the Use QR Code option is a straightforward and efficient choice since it doesn't make you deal with third-party logins through platforms like Facebook or Twitter.
Step 3: Your screen will display a QR code that requires scanning with your mobile device.
Step 4: Open the TikTok app and follow the on-screen instructions on your mobile device.
Step 5: Once you are logged in to your TikTok account, navigate to your Profile, and on the upper left corner, tap on the Find Friends button.
Step 6: Now, in the upper right corner, tap on the Scan button and then scan the QR code to log in. Tap on Confirm to sign in to your new device.
Step 7: After a few seconds, you will notice a code on your smart TV. This particular code will allow you to enjoy TikTok on your TV. When prompted, enter this code on your mobile device (or tablet/ laptop). By doing so, the connection between your TikTok account and your TV will be formed.
Step 8: Finally, you are logged in to enjoy TikTok on TV or even post content on a big screen.
PLEASE NOTE: Not all TVs support TikTok QR codes; therefore, before moving on with the above process, check with your TV manufacturer to ensure that this feature is available. Besides that, for QR codes to work effectively, it is important that the firmware of your TV is up to date.
Other Ways to Watch TikTok on TV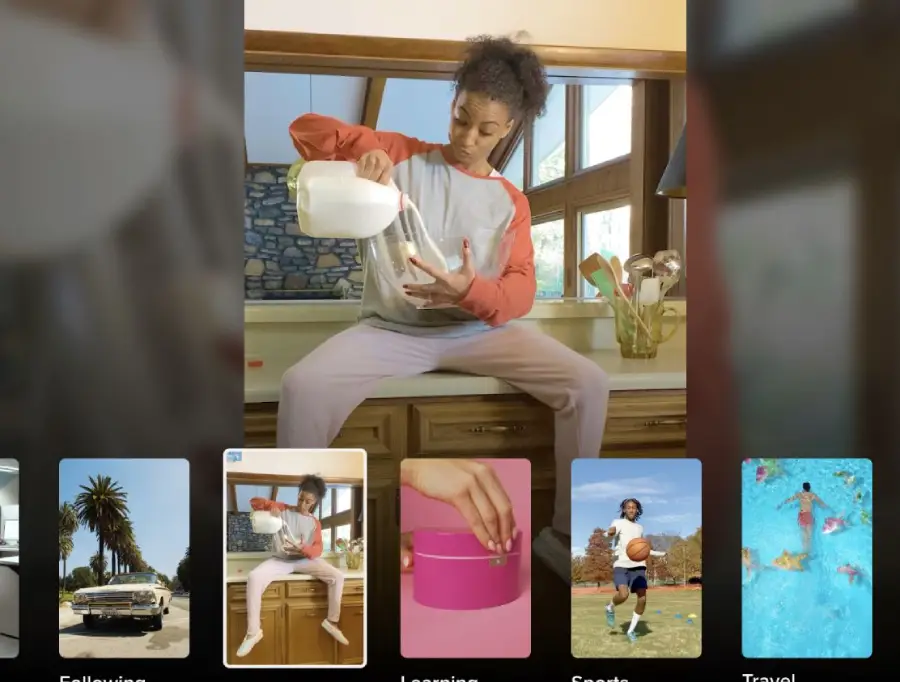 For enjoying TikTok on TV, using QR Codes isn't the only way. There are multiple alternative methods that offer simple ways to access TikTok on TV. Here are a few you would want to try:
1. TikTok TV App (Android Exclusive in Some Regions)
The most common way to enjoy TikTok on TV is via the TikTok TV app. This application is available on the Google Play Store, and it replicates the TikTok experience on your TV. TikTok TV app comes with features like For You, Following, and Discover pages. Not only that, but it also allows the users to join live TikTok sessions right from their TV unit.
However, it is worth knowing that while watching TikTok on TV, videos appear in the vertical format and won't fill the entire screen. Also, the TikTok TV app is limited to Android users and is currently available in Europe and North America only.
2. Screen Mirroring or Casting
Another way to enjoy TikTok on TV is by mirroring or casting your mobile's screen to your TV. This method isn't limited to mobile phones but is available across various platforms and devices. The best part is that this method isn't limited to Android, and even iPhone users can prevail over its benefits.
3. HDMI Cable Connection
Users can also link their Android Smartphone or iPhone/ tablet using an HDMI cable directly to their TV. Doing so allows the users to enjoy the TikTok app on their handheld device while directly displaying it on TV as well.
4. Smart TVs with Pre-Installed TikTok App
With the rise in popularity of TikTok, a lot of Smart TVs now come with the TikTok app pre-installed. With that, the need for additional devices or complicated setups for enjoying TikTok on TV is no longer there. Television made in 2018 and Samsung Smart TV models are one fine example of the same. There are multiple other Smart TV brands that offer these benefits.
Please Note: It is important to learn that the availability and compatibility of the above methods depend on your specific TV model and devices.
How to Install (and Set up) TikTok App on Smart TV?
Installing the TikTok App on your Smart TV is a breeze. Here's how you can install (and set up) the TikTok TV app directly:
Step 1: Firstly, make sure that your Smart TV is amongst the supported models that can install TikTok TV apps or apps in general. Some of the Smart TVs ideal for this role include certain Samsung, LG, and Android TV versions. In addition, Amazon Fire TV and Chromecast with Google TV are also suitable for the same.
Step 2: Since you have the required Smart TV, here's how you can begin the process.
Step 3: Use your Smart TV remote and access the App menu on your television.
Step 4: Now, within the App menu, locate the TikTok app and begin to download/ install it.
NOTE: Android TV users can directly download TikTok from the Google Play Store.
Step 5: Once you are done downloading TikTok, select Open or Launch, and it will start running the TikTok app on your Smart TV.
Step 6: Further, you can either use the Watch Now option and dive straight into watching TikTok videos. Or, if you already have a TikTok account, simply login to access your personalized content.
Can I Chromecast TikTok to TV?
While TikTok doesn't natively support casting, you can still enjoy TikTok videos on your TV screen by mirroring your device. However, to do so, make sure you have the TikTok app installed on your TV and all devices are connected to the same internet network. Here's how you can do so for both Android and iOS devices:
For Android Devices:
Before you begin, make sure both your Android device and Chromecast are connected to the same Wi-Fi network.
Now, on your Android device, navigate to Settings -> Bluetooth & device connection and then select Cast. The Cast option may have a different name on various devices, so select accordingly.
Now, allow your wireless display to identify the device you want to connect to. On the list of options, look for your Chromecast device and select it. If your Chromecast isn't on the same Wi-Fi network as your handheld device, you may be unable to find it.
Now, grant the necessary permissions for your Android device to mirror the screen.
Finally, open the TikTok app and enjoy its content on the TV screen.
For iOS Devices (iPhone or iPad):
Before you begin, make sure both your iOS device and Chromecast are connected to the same Wi-Fi network.
Now, from the App Store, download and install the Chromecast Streamer app. Make sure you also have the TikTok app installed.
Now launch Chromecast Streamer, set it up, and then tap on Connect option to connect to your Chromecast device. Here, from the options on your screen, select Screen Mirror (Mirror screen to TV). You can also adjust sound, resolution, and screen mode according to your preferences.
Next, start mirroring by selecting the option Tap to start mirroring and then tap on Start Broadcast.
Finally, launch the TikTok app and enjoy the content on your TV screen.
Why should you activate TikTok QR code?
By activating TikTok QR Codes you can share your personal QR code with others, making it easier for people to find and follow you on TikTok. Another benefit is that activating QR codes enables you to participate in challenges and trends. Recent TikTok challenges often require viewers to scan a QR code to access the challenge page and participate in viral trends.
Additionally, TikTok's QR code functionality enables more intimate interactions with other users. You can easily access someone's profile, browse their content and follow them by scanning their QR code.
Wrapping Up
That was all for Activating TikTok on TV using a QR code. We hope the method explained above will help you in the process. However, if it isn't what you need, the article explains more ways to stream the TikTok app on TV.