Are you looking to install two WhatsApp on your phone, if so then don't look for any hacked or modified version of WhatsApp? Here we have a new application named 'Parallel Space.' Parallel Space is an application that lets you run two accounts simultaneously and switch between them fast with one tap to adequate manage different accounts.
In short, it is a cloning application in which will clone your existing application in your phone to make it dual. In short, this application can be used as multi WhatsApp, multi Facebook applications.
(Also see: Google Duo Simple Video Calling App For Android and IOS)
Let us look in detail. You can download the application from the Playstore. After installing, you can access the dashboard where you can see all the installed applications on your phone. Click on the application you need to duplicate, so it will instantly create a cloned copy of the existing application.
For, e.g., if you have whatsapp installed on your phone and you need to create a new WhatsApp. Then in Parallel Space, you can select WhatsApp and clone it. After a few seconds WhatsApp will be available in your Parallel Space dashboard.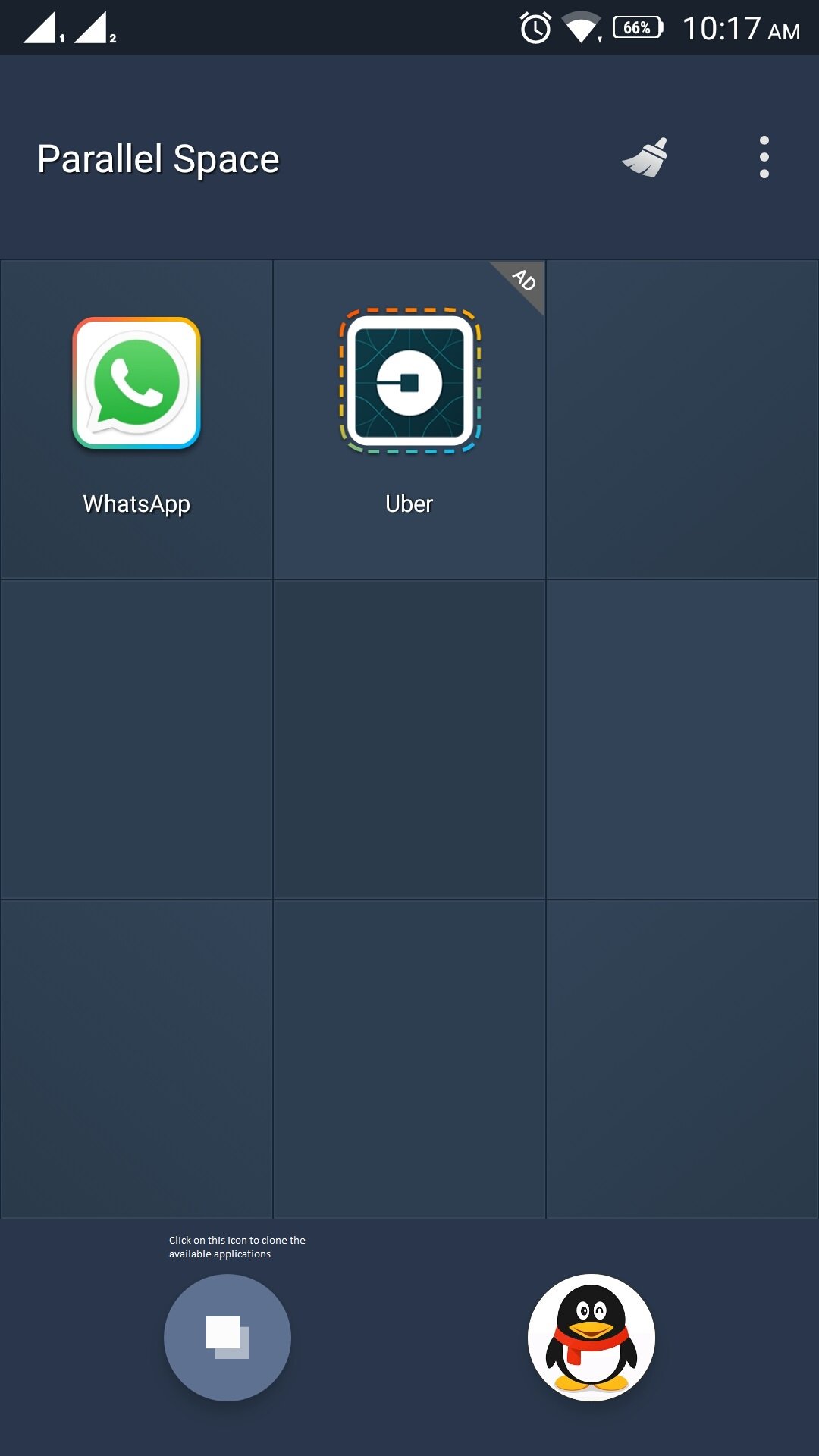 You can clone any app installed on your phone in the same way and can access it with your second account. You can make only one copy of your apps. Parallel Space also provides full privacy, since the cloned application can only be visible inside the Parallel Space dashboard. It will not be listed in your app drawer. If you want to make a shortcut, you can add it to your home screen also.
(Also see: WhatsApp Added Call Back and Voice Mailing Feature in Android)
Parallel Space is safe to use also since it is just making a copy of the existing application on your phone. So your second application will not be considered as a 3rd party application.