WhatsApp recently implemented and additional features which will let us to send GIF files from within the application. Earlier, sending GIF files was possible, but we have to download GIF files from any other sites or Apps. Even we have to forward one previously received GIF files to others.
(Also see: SMS Organizer From Microsoft – The Best Application to Filter SMS)
Now, its no more needed. We can choose files within the application. Just tap on the emoji button in the app and you can see 2 options now, one for smiley and one for GIF.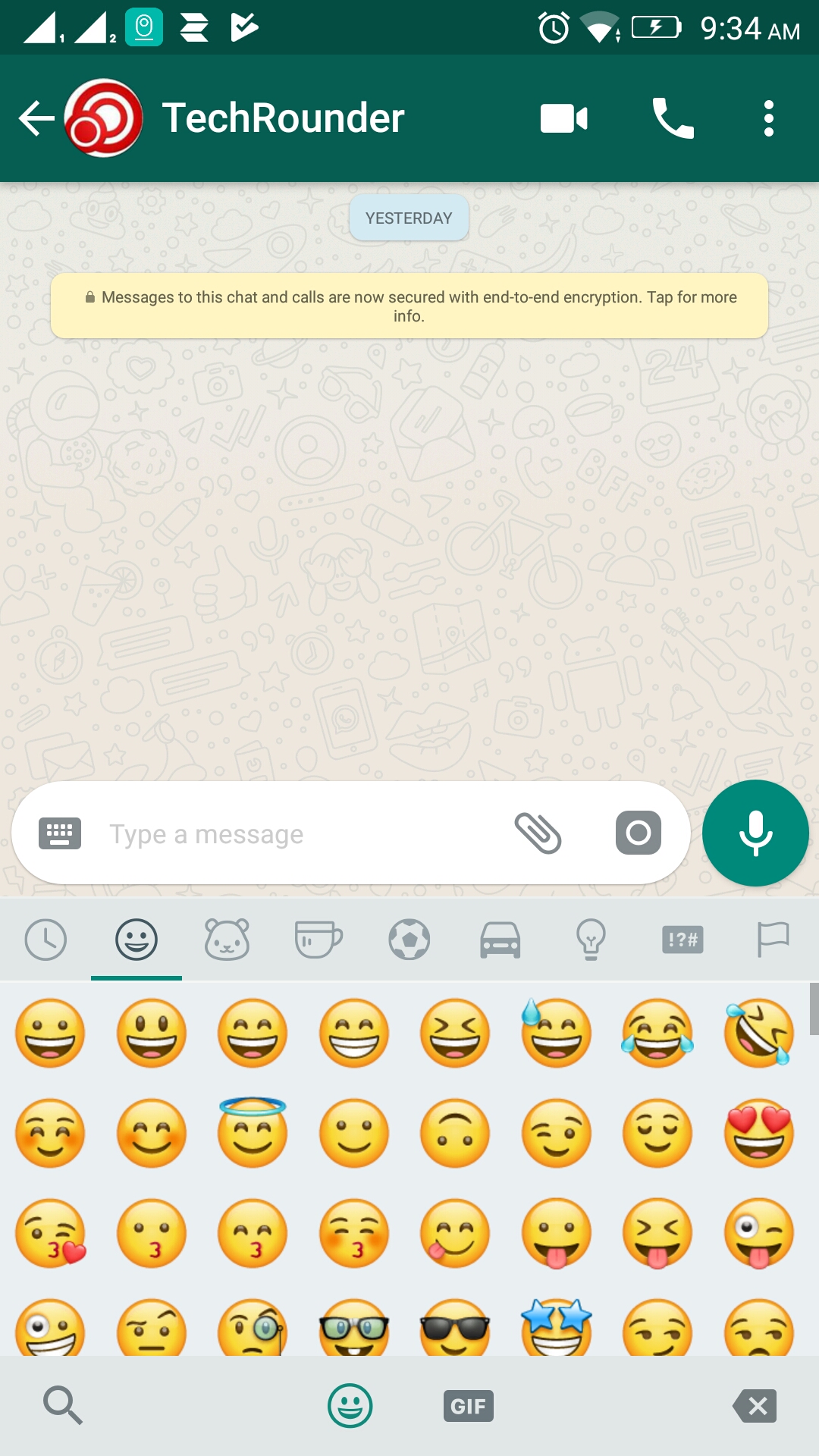 Click on the GIF, you will get different pre-selected GIF files. Choose from the available options and tap on it to send.