PDF Editor is the application that provides vital functionalities and features such as merging, converting, splitting, and even editing PDF documents, to work on PDF documents. You can also find several online PDF editors for your overall PDF requirements easily. PDF is famous among businesses because of its great features to maintain the same formatting regardless of hardware and OS. So, businesses need PDF editing software to revise or create PDF files.
The best online PDF editor will help the business with editing images, text, and graphics. With so many options available in the market, choosing a reliable and genuine online PDF editor becomes difficult. Are you looking for the best free online PDF editor for your needs? If yes is your answer, then here you would come to know about the best free Online PDF editor right now!
Smallpdf Online PDF Editor
It is one of the most famous and genuine free online PDF Editors available in the market for users worldwide. It is also one of the fastest ways to add text, images, shapes, or your signature to a PDF is with Smallpdf.
This site is free to use, and you do not have to pay anything for using it at all. The website allows you to upload a PDF, make changes to it, and then save it back to your PC without making a user account or paying for any advanced features.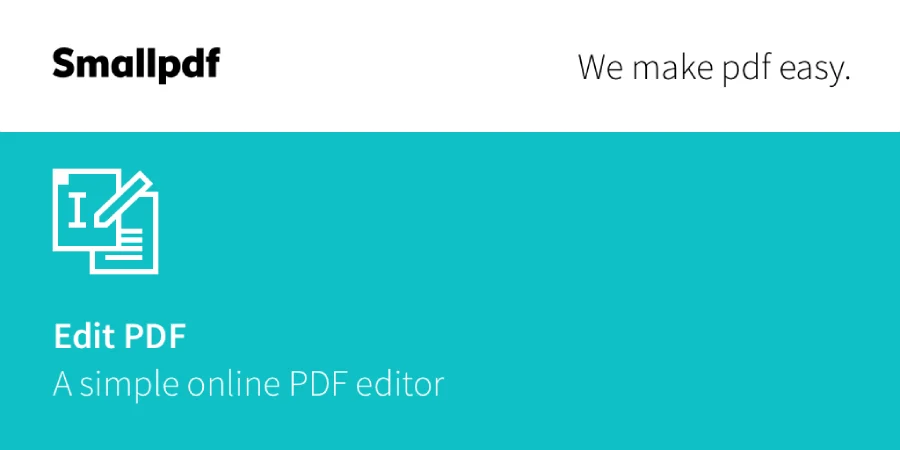 By using this website, you would be able to open and save your PDF to your Google Drive account or Dropbox. As a user, you can easily import three shapes into a PDF with Smallpdf; a circle, square, or an arrow.
It would be better for you to understand that all text sizes can be small, tiny, large, normal, or huge, but three font types are available. It is easy to change the color of any text you want. After completing editing the PDF, you need to click on the download button to decide where you want to save it; you can also store it on Dropbox.
Sejda Online PDF Editor
It is also one of the most famous and genuine free online PDF editors available for users. It allows you to edit the pre-existing text in the PDF without adding a watermark. You do not have to worry about watermarks while using this website for sure. Most editors allow you to edit the text but then put watermarks all over the place.
This online editor can run in your web browser, so it is very easy to get going without downloading any tools. You can even get the desktop version if you want. The desktop version runs on Windows, Linux, and macOS. You are not going to face any issues while using it at all. All the uploaded files are deleted automatically from Sejda after 2 hours. You should note that this online PDF editor works smoothly no matter which OS you will use.
PDFescape Online PDF Editor
PDFescape has several great features. It is free to use as long as the PDF does not exceed 100 pages or 10 MB. You should note that you can't edit images or change the text using this editor, but you would add your text, form field, images, link, etc. This online PDF editor is customizable so that you can easily pick your size, color, font type, and apply effects such as italics, bolding, and underlining.

It is easy to draw on the PDF, add strikethrough text, sticky notes, anything you would like to change, and insert checkmarks, ovals, circles, comments, and rectangles. It also lets you delete individual pages from the PDF, reorganize the page's orders and even rotate pages. After completing editing, you would be able to download the PDF to your PC without having to make a new user account.
Try PDFescape PDF Editor
Xara PDF Editor
Xara PDF is a cloud-based PDF editor. Using Xara PDF, too, you can turn any PDF into an editable format. The cloud-based tool can help you with multiple PDF operations. They offer basic PDF operations for free and advanced features are available in the Pro and Pro+ Plans.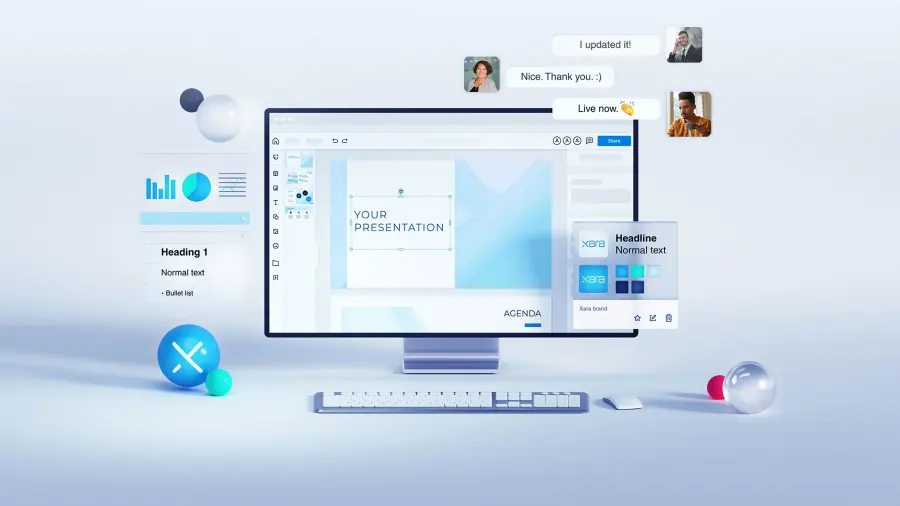 With Xara PDF, we can convert, split, merge, edit, and share PDFs just from one single platform. Xara PDF tool has multiple helpful features, such as:
Editing text and images
Changing fonts and colors
Leaving comments for your team members
Extract pages from one PDF to another
Convert Word, JPEG, or PPT to and from a PDF format
PDF BOB
PDF BOB is a free online PDF editor that requires no user account. You do not have to pay anything to use it at all. Just upload your PDF, make the changes you want to, and then export it to PDF again to finish up. You can take the help of several tools to edit your PDF, like a text tool that allows you to select a font type and custom color, a colored pencil, an image picker, and a few shape tools.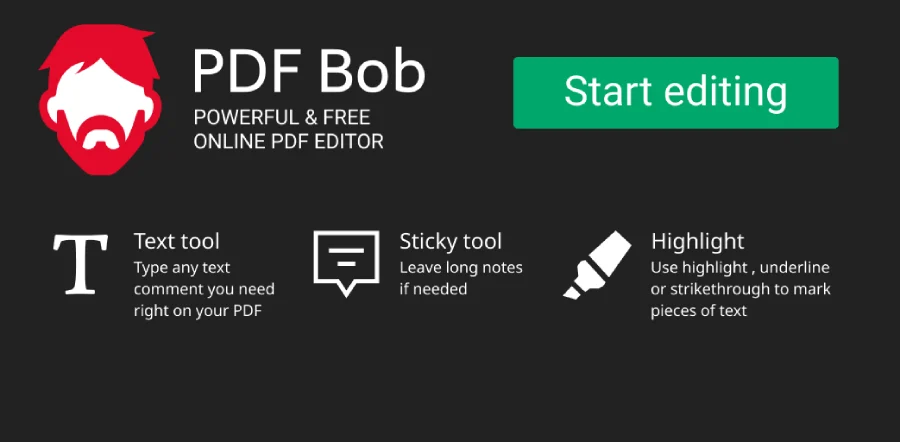 It is easy to delete pages from the PDF and add new ones by using the PDF BOB. The user interface is very simple and easy to understand for the users. After saving a PDF file, you can secure your document by giving a password. Once you are done editing the PDF, then you can export it to PDF format. All the files can be easily saved back to your PC or imported directly into Dropbox or Google Drive.
PDF Buddy
If you are tired of downloading applications and installing them on your computer, then you should go for PDF Buddy without any second thought. It is a free online PDF editor that requires no downloading at all. It is easy to use and supports almost all platforms. You would be able to upload a PDF file and edit it easily. Users can insert text, images and even remove objects from the file.
You can add a signature and enhance the security of the documents as well. You should note that it is simple to sign up and get full use of the tool. It has an incredible interface that is simple to understand for everyone. It has limited features, but there is no provision to merge PDFs for the users.
Conclusion
At last, you are aware of the best free online PDF editor for your overall needs. Just go for it and share your valuable experiences here with us right now! All the above-mentioned online PDF editors are simple to use and do not need to pay anything for using them.