Do you need to make an image bigger? Do you want to enlarge the image without losing quality? If yes, do not worry anymore as you have landed on the right page.
Consider a situation when you have a small-sized image that you will need to enlarge for some reason. However, when you enhance a small-sized image, the quality often gets degraded if you are using a conventional image upscaling process like regular MS paint. Unfortunately, when the image quality is degraded, you can no longer use the enlarged photo for any purpose.
But, please do not worry anymore! You can now use image enlarger tools to quickly make your small picture bigger. In this context, if you are looking for image enlarger tools that can help you enlarge the image without losing quality, then you have indeed landed on the right page. So, please keep reading and reveal a total of three image enlarger tools.
AI Image Enlarger
AI Image Enlarger is the best image upscaler when it comes to upscale images without losing image quality online. It's based on powerful machine learning and AI algorithms. The tool allows you to enlarge low-resolution images simply by following three simple steps effortlessly. AI Image Enlarger is integrated with optimized hardware and a new generation GPU for the best and high-quality results. The tool is 100% safe, speedy, and free.
How to use AI Image Enlarger?
Step 1: Please visit AI Image Enlarger upload a small photo.
Step 2: Once uploaded, the tool will analyze and enlarge the image.
Step 3: It will show up certain enlargement factors, and please select the correct parameters; let the tool process the image; once done, please download the image.
Pros:
Easy to use
High-quality result
Fast and convenient
Safe to use (all uploaded files will be deleted every 24 hours)
It has both online version and app version
Cons:
Uploaded file size should be less than 10MB
Before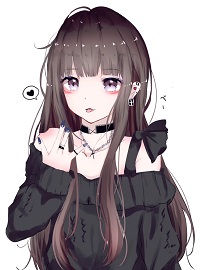 After
Photoshop
Photoshop is one of the most powerful and widely used tools for enlarging images without losing quality. Harnessing the power of Photoshop, you can enhance a photo based on the below-mentioned steps.
How to use Photoshop?
Step 1: Download Photoshop and open the tool. Please click on File; Open; Select the image which you want to enlarge.
Step 2: Go to the Image tab; click on Image Size; a dialog window will appear.
Step 3: Please enter new pixel dimensions including the width and height; enter new document size including the width, height, and resolution.
Step 4: Select the right Resampling method.
Step 5: Click OK to accept and allow the changes.
Pros:
Retains the image quality
You can specify the width and height as per your requirement
Cons:
Difficult to use
Need a long time to process the image
Not free, it comes with a hefty processing fee
Photo Enlarger
If you are looking for an image quality increaser online, then you can consider using Photo Enlarger tool. This free tool will enlarge your image or photo online. This online tool requires no download, and you can use it to enhance a photo without any hassle. You will need to follow the below steps to enlarge a photo.
How to use Photo Enlarger?
Step 1: Visit the website select and upload the image.
Step 2: Once the image is uploaded, please specify three factors, such as scale, width, and height.
Step 3: Click on the Enlarge button. The tool will showcase four image enlargement results.
Step 4: Please select any of the four enlargement image options and click on the Download button.
Pros:
It's an online tool and requires no download
The result is extremely fast and 100% safe
Cons:
It delivers low-quality results i.e. the quality of the enlarged image is not up to the mark
The Final Verdict
With this, you have learned three image upscaler tools that can make your small picture bigger. Each of them allows you to enlarge images without losing quality. Nevertheless, if you are looking for the best and most recommended options, AI Image Enlarger is suitable. AI Image Enlarger has a plethora of pros and it's integrated with advanced AI algorithms.
The tool ensures the most superior and high-quality results. Moreover, it's safe and free to use. So, please feel free to use AI Image Enlarger today and enlarge any small-sized photo without losing the original quality.