Earphones are always being a part of each and every mobile users from time to time. Each companies are introducing premium and budget oriented headphones all the time. Today, we are going to review the budget earphone from Xiaomi. The Mi Earphone Basic (Mi Piston Basic Edition). Before going into details, we can call Mi Earphone Basic as the best value for Money Earphones available.
As we mentioned in the title, the product comes under Rs. 500 budget and the price of the item in Amazon is Rs. 399/- only. So at this price, we can call Mi Earphone Basic as the best. The sound quality of the product was also decent enough to enjoy musics and videos. Now, let us see the item in detail.
Packaging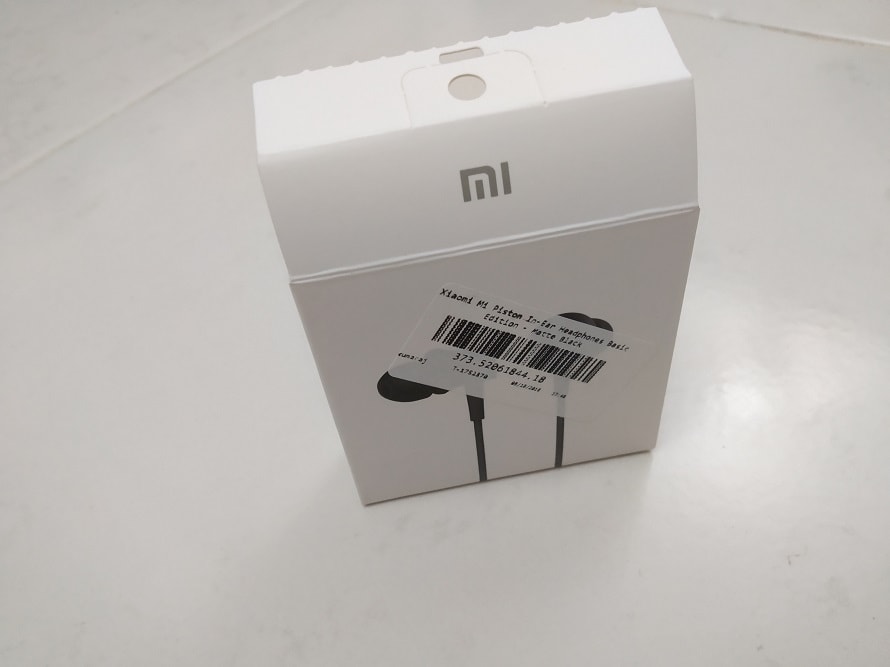 Once i received the product, and looking in to the package, it seems to be not so good. Because the packing of the Mi Earphones is very basic with a small box just fits the item itself. In the box, you will get the earphone, 2 set of additional buds and a user manual.
(Also see: Jisoncase Leather Slim Fit Back Case for iPhone 7/8 – Review)
As i mentioned above, the packing is not so much impressive, but we don't care about the packing, we can leave that apart. We only need to receive the product without any damage. So Amazon will deliver it to you safely. It is their job and we will leave it to them.
Initial Look
Since we brought the product for Rs. 399/- and comparing to other products, its comparatively cheaper. So initially we also thought of some cheap low quality product. But we were wrong. Xiaomi did a decent job. The overall build quality of the product is decent enough or its way ahead for that price. The ear buds in each earphone placed in a special arrangement, so that we feel it fits in the ear very well. Because when compare it with SkullCandy or JBL, the earphone will fall out of the year after sometime. But Mi Earphone fits the ear well.
Sound Quality
Here also, with this price range, we are surprised. The quality of the sound is far better than we expected. We are not saying that it is better than any other headset. If we simply compare it with one of my favorite headset Skull candy Ink'd which is available via Flipkart at Rs. 999/-, Mi Earphone gives you almost 60 to 70 percent of sound quality that of Skull Candy.
So an amount which is 60% lesser than the Skull Candy, you will be getting a decent experience with Mi Earphones.
(Also see: Comparison of Mi A2 Lite And Redmi 6 Pro Mobile Phones)
Value For Money
As said above, there is no doubt to say that its a value for money item. By paying Rs. 399/- you are getting a good product to enjoy musics, videos, to make calls etc. It will work perfectly on all devices whether its an Android mobile or an iPhone. Also, we are not saying that it is not the best of all the headset. But if you are looking for a headset below Rs. 500/- then no doubt, you can go for it. You can buy it from Amazon India for Rs.399/-.
What is not good with this item ?
After using it for few days, one thing i found as like a problem is, it causes little pain to the ear if we use it for long time. It fits well in the ear, but for prolonged usage it cause some pain. But you can change the buds to make it fit comfortable with your ears.
Conclusion
If your budget is below Rs. 500/- and you are looking for a good quality earphone, then Mi Earphone Basic is the best choice for you. You will get a quality value for money item. If you can spend up to Rs. 1,000/- then you will get Skull Candy Ink'd, and you can buy it from Flipkart. If that you are looking for, then you can buy Skull Candy Ink'd at Rs. 999/- from Flipkart.
If you are a normal user with average usage with headset, then this is the product for you. You can buy it from Amazon at Rs. 399/- without any second thinking.