There are more than one billion smartphone users all over the world. So, it's really not flabbergasting to see how some of the tech giants are coming up with many great mobile innovations in the market. One such innovation was the Flexible smartphone.
They were first introduced in the market by LG G Flex and Samsung Galaxy Round. Needless to say, the Apple company has a lot to offer when it comes to Innovation and mobile phones and it has been successful in keeping itself in the market from an innovation perspective for a long time now. Now the question here is, are flexible phones really needed?
Mobile Innovations In Trend
Flexible Phones might look like a breath-taking innovation, but there are many mobile innovations that are currently the need of the hour. Some of the innovations which are more purposeful and more desirable are:
1. Superior Batteries
Smartphone batteries die very fast. While there are some 2020 models, which have 6000 MAh batteries, they are still not that long-lasting as they should be. Talking about iPhones, their batteries drain way too fast. An iPhone user can never go out for a long time without a power bank.
No wonder the researchers are working hard but to date, we don't have a smartphone which charges within half an hour and lasts the entire day! However, many studies are going on and we might soon see a smartphone with perfect battery life.
2. Wireless Charging
Wireless charging is yet another amazing feature which people would really love. Technology, where one can charge their phone without the need for electricity or wire, is probably very enticing. Wireless charging, although, is already available and executed but only on Nokia Lumia 920 & LG Nexus 4.
3. Shatterproof Smartphones
Someone who has broken their newly purchased smartphone would understand how much it hurts. Till now, no smartphones have been made which are shatterproof. However, Nokia is experimenting with a material called graphene (it's the strongest material known to humankind which is almost 300 times powerful as compared to stainless steel). In case Nokia strike it lucky, people may soon see shatterproof smartphones.
4. Stronger Screens
Stronger phones need stronger screens. A thin layer of sapphire, which is man-made, very thin, and scratch-resistant, can make the screen 10 times stronger when used jointly with a thin layer of glass. Gorilla Glass 3 is in progress and it claims to benefit the same. A multi-screen option would allow users to connect their smartphones or tablets to their TVs without the use of a wire for a better experience. Samsung has launched the MultiScreen SDK. This allows smartphones to connect and show their content on TVs.
5. Artificial intelligence and Virtual Reality
Smartphones already are very smart but they can't take decisions on behalf of their owners. However, such phones might come in the market soon which will use sensors to record data about their owner's surroundings & conditions, and using practical intelligence can take decisions on their behalf.
Virtual Reality allows users to gather information about a thing when they hold a camera in front of it. For example, if someone holds their camera in front of a movie poster, augmented reality would use cameras and sensors to find the cast, release date, and storyline of the movie.
A next step in the field of technology is the introduction of wearable devices in the market. The wearable devices such as smartwatches have made our day to day lives very easy by giving the whole control in the hand of the person wearing it. The person who is wearing a smartwatch can start from making a call to a person and end to putting an alarm for himself to wake up. The smartwatches also help the wearers to keep a track of their health such as the step counts, calories burnt, and the heart rate.
There are other wearable devices such as smart glasses. These smart glasses have inbuilt features such as navigation which eliminates the necessity of using a navigator. Apple Watch 4 may be a medically approved device having the best health sensors of a wearable device in the world.
With having better health sensors, Apple Watch 4 may have FDA approval too. It will have an EKG sensor as reported by Bloomberg, which would monitor the user's heart activity and collate his past activity. This shall make this wearable a capable device that may predict upcoming heart-related problems.
6. Lite Applications
The software companies have started launching lighter versions of the applications they have. There are phones with a huge RAM and a very high processing power but there are phones which lack high-processors and a huge RAM. Initially, the users saw the heating of the mobile phone on running heavy applications but now, this problem can be eliminated by installing lighter versions of the same application.
These applications not only take up less processing power but they are also battery-efficient. Some phones which do not have a huge battery life can use these lighter versions of the applications to ensure that the battery does not drain out very quickly.
Cloud services are the most important services in today's world of technology infrastructure. Cloud-based services such as Platform as a Service, Infrastructure as a service have made a global impact. The cloud-based service which the mobile applications use is the Software as Service.
There are many technological giants that have stepped into this field. They have provided a platform where the users can mount their applications and use them from anywhere they want and anytime they want. The cloud is also being used to develop a mobile application.
7. Depth Sensing Cameras
Depth-sensing cameras would permit users to capture 3-D images using their smartphones. Occipital has already made apps that will enable the users to scan the entire room in 3-D.
8. Dual Recording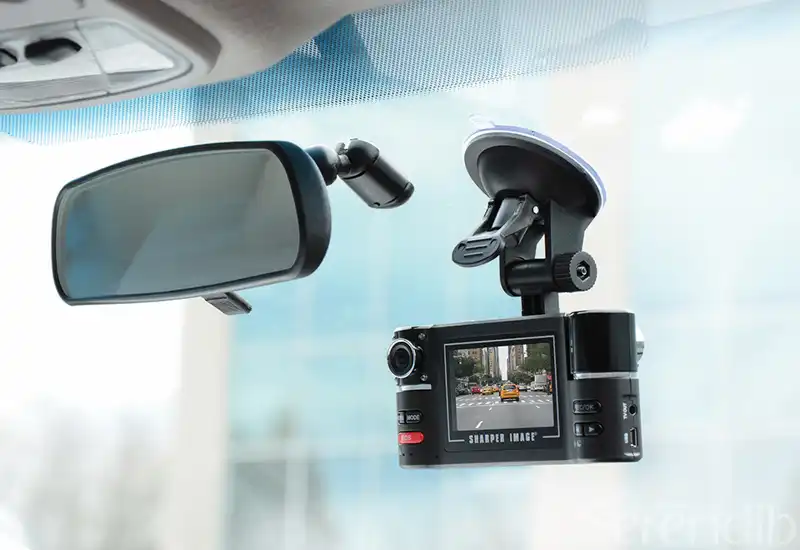 Many smartphones these days have 3-4 cameras at the back but only a single camera can work at a time. A smartphone that could potentially use two cameras at the same time is required. However, LG and Samsung have already brought such phones in the market but it's not seen in every smartphone. The dual recording will definitely open new opportunities for shooting creative videos.
9. Mobile Wallets and Payments
Mobile Wallets have become turned since the past couple of years. There are a number of firms that have launched their e-wallets which can be used for payment of bills, recharging the cellular network packs, shopping online, etc. There are other firms that were already in the market and have launched their own wallets to make payments to their own firms.
For example, a cellular network brand has launched its own wallet so that the customers can pay their bills, recharge, and avail exciting offers through the payment via e-wallet. The mobile wallets have also launched a scheme wherein you can save your money by putting it in a fixed deposit and earn a decent rate of interest.
10. Infrared Support
This means one can convert their smartphones into a remote control. In case, the remote control goes missing, one could possibly use their smartphone to change channels, increase or decrease volume, etc. Galaxy S4 is equipped with an app called 'My Room' which allows users to change their smartphones into a remote control.
Conclusion
The trends keep changing as the technology keeps changing. It is important to keep up with the trends to make sure that you are always protected from malware, viruses, and other security-compromising problems that can otherwise lead to disasters. There are actually a lot of possibilities in the domain of mobile innovations. We just need to look beyond what we currently have.