Discord is one of the most popular communication messaging and digital distribution platforms out there. The diversity of things you can do with this tool is remarkably impressive. One of these things is to use voicemod on Discord.
Voicemod is a speech enhancement or modification service. You can use it to stay anonymous during an interaction, prank your friends, record comic voices, create content, dub, etc.
Using a voicemod is beneficial, but the question arises of how to use voicemod on Discord. The process you need to follow will be different.
How to Use Voicemod on Discord, on PC and Mac?
To use Voicemod on Discord, you first need to install Discord and Voicemod on your computer and integrate them. Start by downloading Discord (if you haven't already).
Step 1: Go to Discord.com and download the Discord set up according to your operating system (Windows or Mac).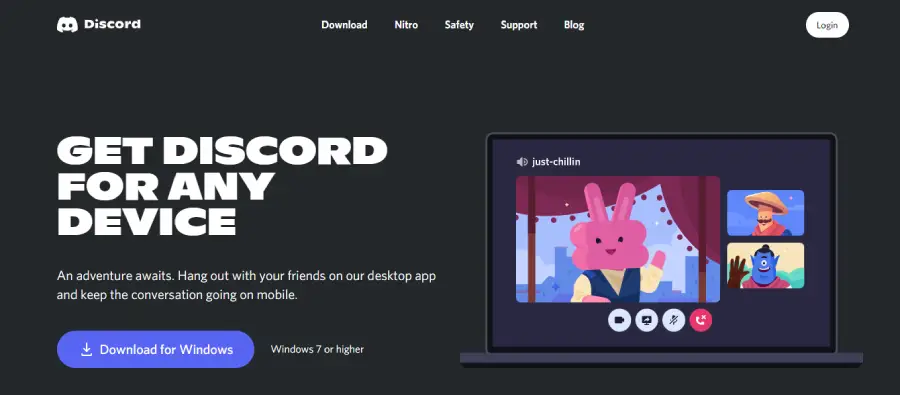 Step 2: Once installed, create an account or login with an existing account on discord.
Step 3: For how to use Voicemod on Discord Mac or Windows, the next step is installing Voicemod. Then, for downloading, use your Discord account to start the process on Voicemod.com.
Step 4: Launch Voicemod from the Desktop or the Start menu and then open the Discord desktop app. Open settings in Discord (click on the Gear Icon) at the bottom left corner.
Step 5: Navigate to Voice and Video and select the Input value to "Microphone (Voicemod Virtual Audio Device (WDM)).
Step 6: Following this process, you will use Voicemod on Discord and use the voice filters available on the application to change your voice. Voicemod has two versions (basic and premium).
The basic version will give you eight-voice changing options, but the premium or Pro version has 80 different voices. However, in the Basic version, you can get some voice free for a limited time.
This process is your answer to how to use Voicemod on Discord Mac or Windows.
Get Voicemod for Discord on iPhone/Android
Isn't it great that Discord members can use Discord and Voicemod on their mobile as well as their computer? Well, after understanding how to use Voicemod on Discord via computer, let's get into the process of using them via mobile.
Using these applications on mobile is better because besides modifying your voice, you will also get the option to use camera filters to customize pictures and videos.
Step 1: Download Discord and Voicemod on your mobile from Google Play Store or Apple App store, whichever applies.
Step 2: Login to each of the applications with your credentials.
Step 3: To use Voicemod on Discord, open settings in Discord (besides your avatar icon and name).
Step 4: Find Voice and Video in settings and select Voicemod from the options under "Input Device." For Output, select "Headset" from the given options.
Using Voicemod to change your voice on a Discord mobile app is easier than using the same on the system. Mainly because with the mobile you have an easy interface to work with and the inbuilt microphone of the mobile is better and more responsive than a computer's.
FAQs
Voicemod not opening and responding. How to solve it?
If Voicemod is not opening on your system, it can be an issue with the drivers. Either the system has outdated drivers, or there's an error. The solution is updating or reinstalling the drivers for Voicemod. You can access the audio driver settings from Device Manager and select Voicemod Virtual Audio Device.
Can I use Voicemod on other applications than Discord?
Yes, Voicemod is compatible with any other application which has a dedicated audio input and output option. You only need to change the audio settings and select Voicemod as the input device from the application settings.
Is it possible to use other voice changers on Discord?
Yes, just like Voicemod, you can integrate other voice changers with Discord.
Best Video Editor to Change Voice in a Video – iMyFone Filme
iMyFone Filme is an end-to-end video editing software available for free to download on your Windows or Mac-powered system. Using Filme, you can create high-quality and professional videos while customizing them with great filters, graphics, and other audio/video options, including voice makeovers.
Follow the process below;
Step 1: Open Filme on your system and create a new project from the File menu option.
Step 2: Import the files you want to add to the video and integrate them with a custom voice. You can drag the images, videos, and audio files directly to the interface or include them from the Import Media option under Files.
Step 3: After adding the files, right-click on the audio file, select Edit and then change the voice according to your requirement. This step will modify the audio of the added file.
Step 4: Filme also lets you record your voice with filters from the interface. Here also, you can select from different voices and then start recording.
Step 5: Check the recorded file, edit it (if required), and click on Export to save the file on your drive.
Using Filme to record, edit, and customize your files is easy, accessible, and intuitive. You will work with a smooth interface with all the options and functions visible and easy to find.
Conclusion
Changing your voice in a video, audio, or adding it over a series of images was never easier than today, especially when you have tools like Voicemod and Filme at your disposal.
In the discussion above, you'll find the process to use Voicemod on Discord mobile and system. You will find how to use Voicemod on Discord mobile and computer along with a better substitute in the form of Filme to get better quality and diverse voices.
With Filme, you can do much more than only record and customize your voice. It's a full-fledged suite of features and functions, including video editing and customizations.