As more employees are compelled to work from home, employee engagement software has become increasingly popular. It should come as no surprise, as keeping staff engaged is an excellent strategy to reduce attrition. In addition, the use of an employee engagement tool can also boost workplace productivity.
Numerous employee engagement tools and strategies may help your team communicate more effectively, but we've compiled a list of the best employee engagement applications and tools.
Most systems are geared for mobile apps to better engage permanent full-time and part-time personnel. In addition, employers should consider purchasing the best employee engagement software to motivate disengaged employees. Workforce engagement software is another name for the program. The following is a list of employee engagement platforms and technologies to assist you.
1. Lattice Performance Management Reviews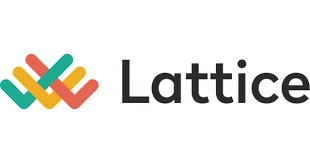 This is people management software that aids in the development of high-performing teams' engagement. For example, we may use Lattice to launch 360-degree evaluations, provide comments and public appreciation, enable one-on-one meetings, define company-wide goals, and run employee engagement surveys.
This comes with a sophisticated analytics layer that reveals insights to help you build a high-performing, engaged staff. Lattice is an easy-to-use tool that leads to a platform that workers like using, saving HR teams time and resources. In addition, lattice is flexible to your company's culture because of its deep customization.
Lattice connects performance management, employee engagement, and employee development in one cohesive system, revolutionizing how firms approach strategy. Lattice Engagement is a first-of-its-kind employee experience solution that identifies what keeps people engaged, combines performance data for comprehensive information, and directs you to the most effective action you can take at your firm.
2. uKnowva HRMS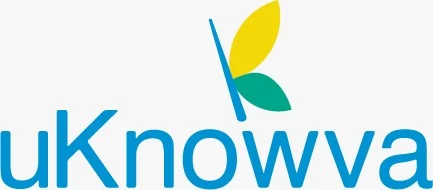 uKnowva HRMS, a Human Resource Management System, has built a ground-breaking technology to provide enterprises with smart and creative solutions to improve human resource management, allowing clients to create a future-proof company with better informed and data-driven decision-making! uKnowva HRMS offers the unique capacity of combining AI with the talent management system in robotic process automation (RPA), cognitive intelligence, and cognitive dialogue. RPA interfaces that link with the client's existing systems discover needed data, and uKnowva has developed tailored tasks and outputs.
UKnowva's HRMS solution AI collects information from the talent management system data. The AI's main role is to provide a "happy index" for team managers, which gives them insight into each employee's performance. It also lets you arrange your succession depending on a variety of factors. Most industry solutions focus on people management, development, and acquisition, but uKnowva focuses on employee engagement with its revolutionary solutions.
uKnowva's HRMS includes an intranet, which is a comprehensive collaboration tool with services like discussion forums, documents, polls, calendars, instant messaging, and extensibility, providing customers with a seamless experience by enabling complete visibility through its user-friendly software, which is cost-effective and lays out intelligent insights that bring transparency to work.
3. Officevibe
Officevibe is a simple platform for collaborative development. It gives managers the tools to improve trust, cooperation, and team performance. This tool allows managers to better understand their teams by sending out weekly pulse surveys that include chances for anonymous, written input.
It aids in compiling comprehensive survey reports and gives tools for improving them. This software solution also assists managers in mastering one-on-one dialogues by creating a collaborative structure for fruitful discussions.
This software package includes:
Providing a safe space for employees to express themselves
Identifying places where workers may be more engaged
Creating 1-on-1s that increase performance and align people with their objectives
Providing more advice on the issues of team management.
4. Kudos
Kudos employee recognition helps you create a culture of gratitude. In over 80 nations, this program allows people to acknowledge their colleagues and achievements. Unfortunately, employees frequently claim a lack of appreciation as a primary cause for leaving their jobs. Therefore, regardless of the number of employees, a basic plan for employee appreciation should be implemented.
Kudos is a private social network that uses peer-to-peer recognition to link workers to your organization and one another. This also aids in the communication of your brand, the connection of team culture, and the reinforcement of values, all of which are critical factors in laying the groundwork for employee engagement.
On the Kudos® Wall, workers may share memories, relay good news, and celebrate successes together. Comments and endorsements boost the effect and exposure of acknowledgment. Identify trends in interdepartmental collaboration and decode the complexities of your organization's relationships. Kudos® Analytics also enables you to develop company culture proactively.
Increase the effectiveness of your culture investments with a set of tools designed to reinforce and accelerate your culture and use the Culture Accelerator to boost and streamline your culture efforts. These innovative, one-of-a-kind programs maintain the culture at the forefront of people's minds.
5. Motivosity

Motivosity is a modern employee engagement recognition software that works towards an initiative to motivate employees in their job role and make them happier and satisfied at work.
Today, Motivosity is used by big brands like Hitachi Chemical, DuPont, Cotopaxi, Instructure, Western Governors University, and many others to improvise company culture and employee engagement.
The products of Motivosity are specially designed to motivate and engage employees in the work environment by attacking the three drivers of employee motivation that further help in enhancing their performance. The three drivers are: Being appreciated and recognized for what an employee does, making a solid community in the workplace, and making all employees connected to the manager.
It takes a lot for a company to keep its employees happy and engaged at work; regular paychecks and weekend parties are not enough! And that's precisely where Motivosity comes in place as a savior for companies!
Motivosity allows a streamlined process to recognize peers, managers, employees to each other. It also helps build a relationship between employees and management that further helps take actionable steps for companies' growth and leadership. With motivosity, employees can engage from every angle, even if there are working remotely.
As per the reports, the software has driven exceptional results with an average of 95% employee engagement rate, making it visible to see what other team members are doing.
Motivosity can help companies of all sizes by giving them performance tracking and benchmarking. The software's primary functions include peer-to-peer social recognition, feedback collection, and monetary/gift card reward management.
The software allows managers to customize and create pulse surveys that compare employees' past data to gauge processes. Motivosity also enables organizations to send announcements, publish social and news feeds, send individual emails. In addition, managers or admins can see employee profiles and skills to plan hires and the workforce. The support is delivered through documentation and phone.
Conclusion
Employee engagement software and its influence on employee motivation, contentment, and a healthy working environment should be familiar to you by now. Also, there is no way to end the engagement; you do not do it once. Therefore, maintaining your company's engagement levels is a daily activity that you should focus on.
All of this becomes much more doable when you use employee engagement software. With the best alternatives listed above, you can now make an educated decision for you, your employees, and your organization.