Getting logged out from an account is not a big task. We used to log in to several websites from desktops or even mobile phones. And we might not ask anyone how to log out from the website. The same with Amazon also. If you login to the Amazon website from a desktop, it is the same here, and you can log out from the Amazon website with a few clicks.
To log out from the Amazon website, you only need to click on the Account & Lists option on the top right part of the screen. You will see a list of options then and find the Sign Out option as the last item. So, as we said, from the Amazon website, logging out is not a big task. However, it is not the case with the Amazon App. So, we will see that in detail and will tell you how to sign out from Amazon App for Android and iOS.
How to Logout From Amazon App
People usually never try to log out on the mobile application since most users log in to any app or service from their mobile with a personal account. So, it is not necessary to login and logout frequently. However, there is some occasion in which you might have to log out, like accessing another personal account or fixing some issue related to the account, etc.
Here, with the Amazon app, the issue is that the company used to update the app's user interface frequently, and sometimes it gets more complicated than the already used and familiar look and feel. Recently we found that the update made to the interface was also causing some confusion. And here we are, looking at how to log out from the latest Amazon App.
Step 1: Open the Amazon app on your mobile.
Step 2: On the bottom, you will see the menu option (3 horizontal lines) on the right side. Click on that.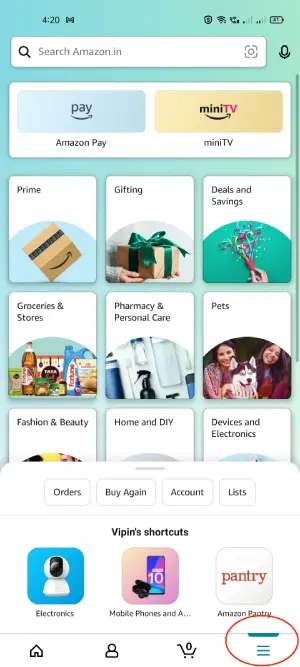 Step 3: Now, you will see the settings page with so many options. Scroll down to the very bottom.
Step 4: You will find an option called Settings. Click on that.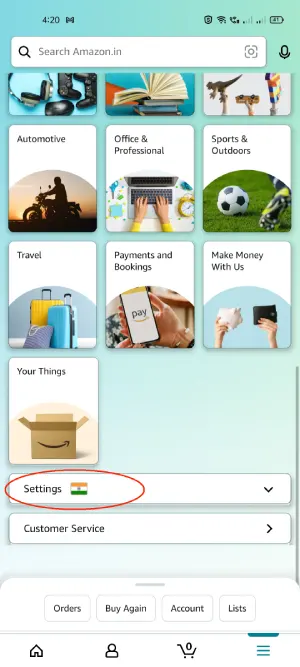 Step 5: Now, the settings option will get expanded, and you may see the Sign Out option at the end.
Step 6: Click on the Sign Out option, so you can quickly Sign Out from the Amazon Mobile App.
Please note that the option and the steps are identical for both Android and iOS apps. So you can follow the same steps, no matter whether you have an iOS or an Android smartphone.