Today, we are discussing whether hacking WhatsApp account is possible or not. WhatsApp is being used for all communication now, and some people are interested in Hack WhatsApp Account.
Firstly we would like to say that there is no hacking tool available to look into someone's WhatsApp account. But there is a way to view or access the messages of another WhatsApp account.
The method used here is the WhatsApp web version option and in which we can access another WhatsApp account easily. Those who are not aware of the WhatsApp web option have a small detail here.
WhatsApp web option is used to access WhatsApp on a bigger screen which can be considered as a WhatsApp desktop version. But we can use the same option to access the WhatsApp account of another number too.
To access the WhatsApp desktop version, follow the below steps.
Step 1: On your phone, open WhatsApp and click on the menu option.
Step 2: Click on the WhatsApp Web option.
Step 3: On the next screen, click on the LINK A DEVICE button.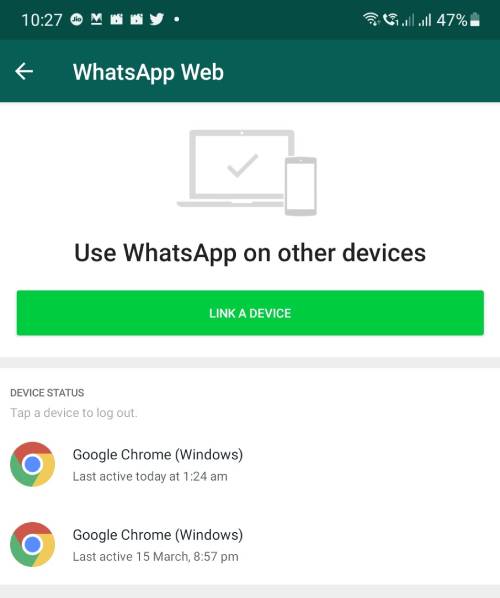 Step 4: Now, a QR code scanner will come up. Now, take any browser on your desktop or laptop
Step 5: Type https://web.whatsapp.com in the address bar.
Step 6: Now, you can see one QR code on the screen, scan the QR code with the QR code scanner that you got in step 4.
Step 7: Once the scanning is completed, the WhatsApp account from that mobile will be available on the desktop too.
Now, we can access that particular WhatsApp account from both mobile and desktop at the same time. Whatever messages are sent and received will be available on both desktop and mobile.
This option is introduced for ease of use and not as a hacking method. If you are working on a pc and it may be convenient to message from the same PC rather than looking into the mobile all the time.
But the main downside is the misuse of this feature, and some people intentionally use this feature to see the messages for other persons. So we never recommend using this feature for abuse.
But sure, this option is helpful in some cases like for work and another related thing. But spying on other's WhatsApp accounts is not recommend.
How to stop spying on WhatsApp Account
Some use this feature to spy, so always keep this in mind, and what we can do is regularly check the WhatsApp account to see whether your account is being accessed from somewhere else.
Step 1: Open WhatsApp on your phone, and click on the menu option.
Step 2: Click on the WhatsApp web option.
Step 3: On that page, along with the LINK A DEVICE button, you can see all the currently active sessions.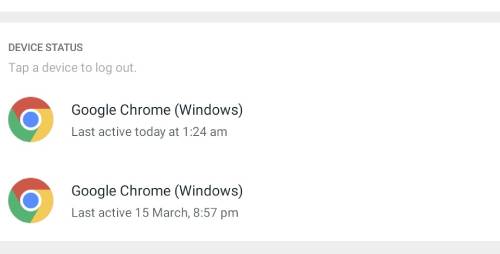 If someone is accessing your account from another device, you can see it there. Review the same, and if you are sure it is not from your device, click on the item and click 'LOG OUT.'
Now that device will be unliked so that no more access is available.
We recommend keeping checking this at least once every 1 or 2 days if you think your account is getting monitored by someone. In this way, we can avoid the hacking of WhatsApp account.
So let make it clear, there is no way to Hack a WhatsApp account, but using the WhatsApp web feature, some people are using badly to make it a WhatsApp Hacking Tool.