The recently introduced WhatsApp stickers have become one of the trending features in recent times. In the beginning, when the company introduced it, so many people were unable to get that activated on their WhatsApp account. In that case we explained the solution, for enabling the sticker pack on the WhatsApp account. And now, it has been rolled out to all the users.
WhatsApp already has few inbuilt default sticker packs within the app. Also, other than that, we can download third-party sticker apps available in the play store to have more stickers. Here, we will explain how you can create WhatsApp Personal Sticker Pack. You can make your face a sticker and send it to your friends. It cannot be achieved with a single click or only with an application. It would help if you did some minor work on your photos to get these things done.
(Also see: How To Remove A Sticker Pack From Your WhatsApp)
Step 1: The first step is to create a transparent image (a PNG image).
You may notice that the stickers have only the face or the object without any background. Usually, when we take our photograph, we have our look at the image with other backgrounds.
To create a transparent PNG file, you need to remove all the backgrounds from the image to keep your face only their.
To maintain the excellent quality and dimension, try to keep the image resolution as 500×500 (if you are not keeping this resolution, no problem, then also your sticker will work). Then remove the background of your image and keep the needed portion only in the image and save it as a PNG file.
You can remove the background of the image using any of the free online tools available or using one simple android app called 'Background Eraser.' You can download the application from this link.
(Also see: Some New Features, WhatsApp Recently Introduced that You might not Notice)
Using this application, you can create as many images as you need. The quality of the transparent image you created will depend on your effort since the application is only a tool to remove the background. You have to remove the background manually. So take your own time to create your perfect image.
Step 2: Now, keep all the images created by you in a separate folder on your mobile.
Step 3: Next, we need to have another application to make these images as a sticker pack and add it to the WhatsApp account. For this, download the application called 'Personal stickers for WhatsApp' from the Play Store. You can download it from the link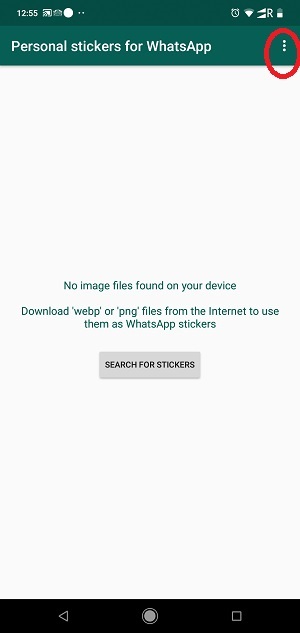 Step 4: Open the application. You can see an empty screen with no sticker selected. Now press on the menu on the top (3 dots). Then you will get two options, 'Create Sticker Pack' and 'Search for stickers.' Click on the 'Create Sticker Pack.'
(Also see: How to Backup And Restore WhatsApp ? Steps Involved in Moving Your WhatsApp from one Android Mobile to Another)
Step 5: On the next page, you will see all the PNG images on your mobile, along with your own created transparent image. You can add any PNG file in your sticker pack, but the problem is that, since the background is not removed for those images, it does not look like stickers when you share it with your friends.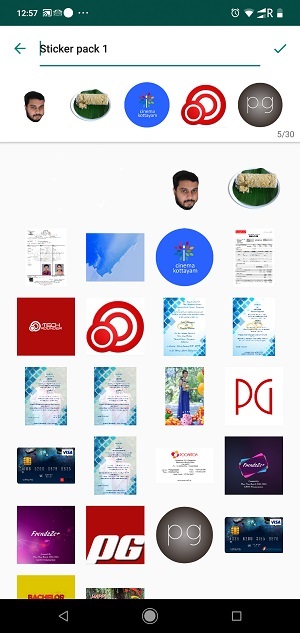 Now, Give any name to your sticker pack and add your images to that pack. It can be done by just clicking on each image. The selected image will be seen on the top. Note, you need to add at-least three images to create a sticker pack. Then click on the 'Tick' Icon.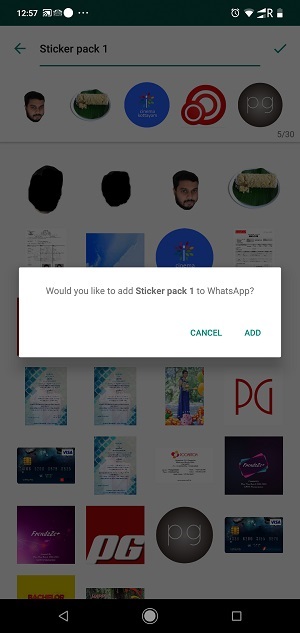 Step 6: Now, a confirmation message will appear, asking you to add the pack to your WhatsApp. Just click on the 'ADD' button.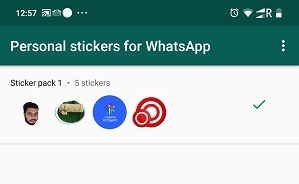 Down, Now your sticker pack is available in your WhatsApp account, and you can send it to your friends and family.