Presently, the internet is accessible to almost everyone, and we're getting reliant on it both emotionally and physically. There are few things around us that we can't achieve without the internet.
Young kids and teens get emotionally dependent on Snapchat for its privacy feature. They tend to share unsuitable content for their mental health, and their psychology may get hampered in the future.
Therefore, parents who want to regulate their kid's Snapchat usage can use parental monitoring apps. This guide gives you the ten best apps to monitor your kid's Snapchat activities and keep them safe.
1 – TeenSafe: The Best App Globally to Monitor Snapchat
The TeenSafe parental control app is a professional phone tracking solution that's used worldwide with over a million subscribers. You can trust the app since famous media platforms like Mac World and Tom's Guide mention it on their posts.
Most people like TeenSafe due to its set of exclusive elements. You can use it from any place as it's wholly based on the web. All you require to monitor your children's Snapchat activities is a smartphone/computer and a reliable internet connection.
1.1 How Does TeenSafe Monitor Snapchat?
You can deploy TeenSafe to track Snapchat activities on both iOS and Android variant
a. Monitoring Snapchat Activities for iOS Devices
All iPads and iPhones come equipped with an iCloud backup feature that automatically extracts data from your kid's gadget. You can monitor Snapchat activities remotely with just the kid's iCloud ID.
b. Tracking Snapchat Activities in Android version
When it comes to Android, it's mandatory to briefly access the kid's phone to download and install the TeenSafe app. Setup is fast and straightforward, taking only a few minutes to get started.
There's no rooting or compromising the kid's device security. TeenSafe runs stealthily, so the kid never finds out and uninstalls it. After the one-time setup, you will do everything remotely, including the uninstallation of the 2MB app.
1.2 Why Use TeenSafe to Monitor your Child's Activities on Snapchat?
TeenSafe has an easy-to-use interface that anyone can use without any experience. It does not have loading time or waiting periods enabling you to track your kid's Snapchat in less than five minutes.
Besides, you get more than 35 features to monitor all phone activities. You can use it to see phone calls, text messages, and other social media apps, including Facebook. Click on this link to learn more about monitoring kid's Snapchat activities with TeenSafe.
1.3 Steps to Monitor Children's Snapchat Activities with TeenSafe
Step 1: Create a TeenSafe account and subscribe to a plan suitable for your kid's device.
Step 2: The control panel will appear on your screen. Input the name of your kid, age, and select their phone OS.
Step 3: Follow the setup wizard guidelines to configure TeenSafe automatically.
a. Verify your child's iCloud username and password for iOS then wait for it to sync.

b. If it's Android, use the link received to download and install the TeenSafe app and turn on stealth mode as you await syncing.
Step 4: Hit the "start" button once installation completes and access your dashboard to view all TeenSafe's features.
Step 5: Click on the Social App tab on the left side of your screen. You will see all social apps then go to Snapchat.
2 – Use Spyic to Track your Children's Snapchat Happenings
The other beneficial app with top parental guidance features is the Spyic software. It's among the most potent tracking tools with lots of capabilities. You will monitor all social media apps, including Snapchat and WhatsApp.
3 – Know your Child's Snapchat Activities with Spyier
Coming third in our list of the top-of-the-line parental control apps is Spyier. It has a bunch of unbelievable features to monitor your kid's phone activities. You will view their chats on Snapchat in complete secrecy.
4 – Discover your Kid's Snapchat Doings with Spyine
With the Spyine app on your side, you'll acquire all info about the messages exchanged on your kid's Snapchat. It shows you details such as time and dates the messages were sent or received.
5 – Monitor Snapchat Without Being Noticed with Minspy
Gather all Snapchat activities on your kid's phone without being detected with Minspy. It uses stealth technology to allow you to scrutinize all Snapchat happenings without the kid ever finding out.
6 – Successfully Track your Kid's Snapchat Activities with Neatspy
Neatspy app is handy if you want to keep your kids safe and secure their future. It's a hassle-free app that runs in the kid's device's background so that it remains hidden. You can use the app to monitor their Snapchat activities.
7 – Go Through your Children's Snapchat with ClickFree
Using ClickFree, you'll stop wondering how you can monitor your teenage son's or daughter's Snapchat. It's a free web-based software that monitors your kid's activity on all social media platforms.
8 – Monitoring a Kid's Activity on Snapchat with Spyzie
Track actions which your kid is doing on their Snapchat using the Spyzie software. Most people using the app are satisfied with its unmatched features and benefits. You can use the app to monitor other phone activities, including GPS locations, call logs, etc.
9 – Use FoneMonitor to Keep Tabs on Your Kid's Snapchat Actions
FoneMonitor is a handy application in controlling children's Snapchat activities. The most significant aspect of the app is that your child will not find out about the app. It doesn't use much of your processor, RAM, or battery.
10 – Cocospy – A Top-Rated Phone Monitoring Application
It doesn't matter if you are a beginner or an expert. With the aid of Cocospy, you can read messages, view pictures, and videos on Snapchat with their attachments. Its client-friendly UI is easy to use.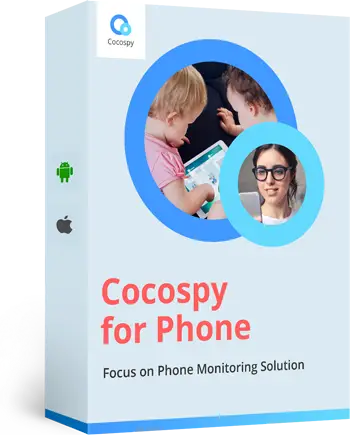 Conclusion
If you are worried about how to track your kid's Snapchat activities, you can use the apps described above. It's the parents' responsibility to shape their kid's future by protecting them from social media addiction. Try TeenSafe today and feel how useful these apps are.
Meta: Here're the 10 best apps to monitor your kid's Snapchat activities without rooting or jailbreaking. Use TeenSafe to track all phone activities discreetly. Other helpful apps are Spyic, Spyier, Spyine, Minspy, Cocospy, Neatspy, Clickfree, Spyzie, and FoneMonitor.