There have been many debates about curved monitors and whether they are better than flat monitors. While both types have their advantages, there is no doubt that a curved monitor can create a more immersive gaming experience with its extended viewing angles. So, if you are a gamer looking for a curved monitor, here are some of the best options you can get in 2021.
Gigabyte G32QC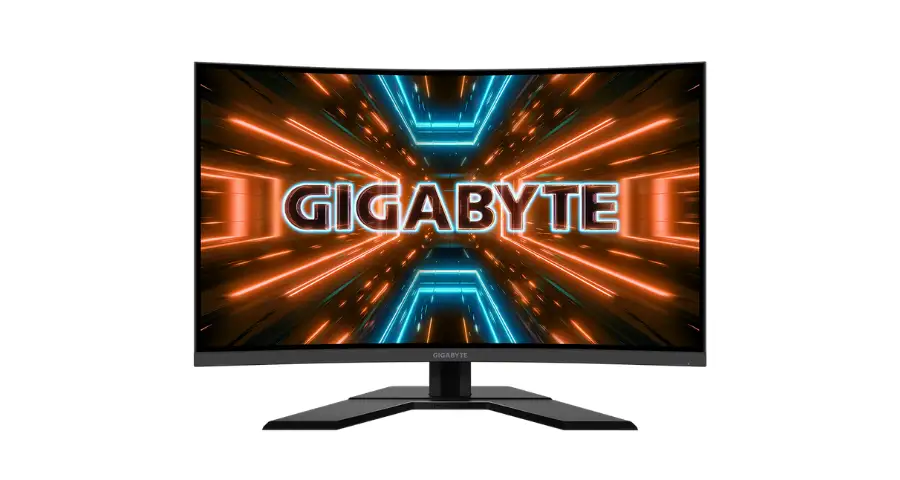 Gigabyte is one of the best brands for computer hardware, and they also have a line of great gaming monitors. The G32QC is one of the best gaming monitors you can buy, and it does not cost a lot. The monitor features a 32-inch VA FreeSync Premium Pro display, with an aspect ratio of 16:9. Thanks to the 1440p resolution and the 165Hz refresh rate, you will get clear and smooth visuals with this monitor.
This monitor does a get job in running FreeSync Premium Pro, but if you have an Nvidia graphics card, you will also get the option of running G-Sync. This dual option is something that many people are seeking in a monitor. The G32QC is great for gaming, but it also holds up well for movies and videos because of the DisplayHDR 400 certification and the high DCI-P3 color space coverage.
Asus TUF Gaming VG32VQR
The TUF Gaming series by Asus is geared towards gamers, so there is no doubt that this curved monitor would be a great choice to enhance your gaming experience. Despite having quality features, the VG32VQR monitor is another great gaming monitor that will not break the bank for you. The monitor measures 31.5-inches and uses a VA FreeSync Premium panel. The FreeSync Premium will help to ensure smooth visuals throughout your gameplay, even when your framerates get a little inconsistent.
With this TUF Gaming VG32VQR monitor, you will get a 1440p resolution, a refresh rate of 165Hz, and a response time of 1ms. All of these features help to ensure clean and sharp graphics for all of your games. In addition, the VA panel of the monitor has been integrated by Asus so that it can hit a 400-nit peak brightness, which is what you are looking for when you are gaming. Not only will the brightness help you to see all the action more clearly, but it will also help with the smoothness of the visuals.
LG UltraGear 34GN85B-B
When looking for a curved gaming monitor, it is important to focus on what your view is like when looking at the monitor. If you want a monitor that can provide you with a cinematic viewing experience, you might want to try this LG UltraGear 34GN85B-B curved gaming monitor. The combination of the 34-inch screen and the subtle 1900R curve allows for an expansive display that wraps around your field of view. In addition, because the sides and center are at a similar distance from your eyes, you will get a comfortable viewing angle.
As for the display, this LG monitor has a high 1440p resolution and a 10-bit color depth for HDR contents. The brightness level that peaks at 500-nit also helps the HDR content pop out a little more than the average monitor. This UltraGear 34GN85B-B monitor also features G-Sync support, which always allows for clean visuals, even with your gaming rig is not set to the monitor's 160Hz refresh rate.
Samsung Odyssey G9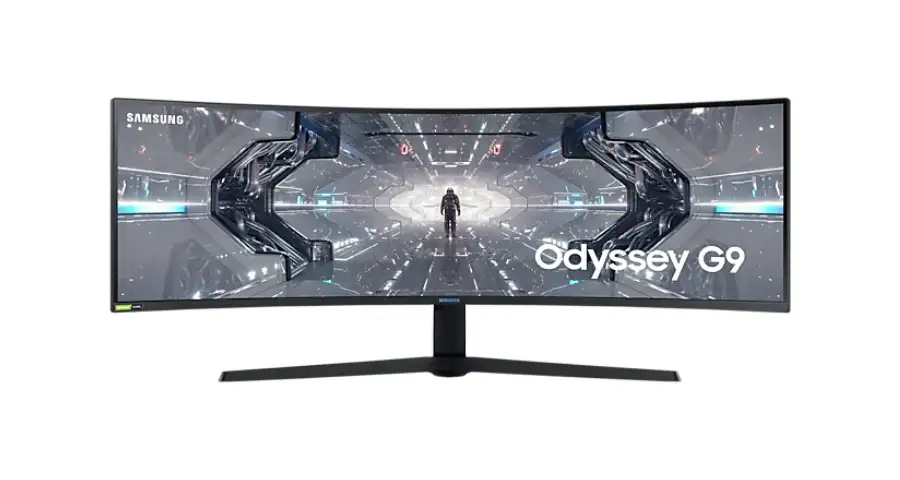 When it comes to monitors, Samsung has also been one of the most popular choices. However, with their Odyssey series, the company is trying to appeal to the gaming community specifically. The Odyssey G9 is an ultra-ultrawide monitor that will create an incredibly immersive gaming experience for the user. With a whopping screen size of 48.8-inches and a curvature of 1000R, this curved monitor fully wraps around your field of view.
Besides the viewing angles, the monitor also boasts tons of other features, like the 1440p resolution and the 240Hz refresh rate. In addition, the panel for this monitor is a QLED FreeSync Premium Pro, with G-Sync compatibility, which allows for smooth graphics for all of your games. There is also the 1000-nit peak brightness and the 10-bit color depth, ensuring great HDR capabilities.
Asus ROG Swift PG35VQ
The Asus ROG Swift PG35VQ is not one of the newer monitors on this list, but it is still one of the best-curved monitors that you can get on the market. With this monitor, you will get a 35-inch screen with a resolution of 1440p, which allows for clear visuals for all your gaming needs. There is also the 200Hz refresh rate, which is one of the faster ones on this list, and it helps to keep your games running smoothly.
The panel type of the monitor is a VA G-Sync Ultimate, which can provide clean visuals at all times. As a result, not only is this ROG Swift PG35VQ one of the fastest monitors on this list, but it is also one of the brightest. Thanks to the 512 local dimming zones in the display, which boosts the contrast ratio when the screen hits the peak brightness of 1000-nit.
Final Verdict
Using a curved monitor can offer a more immersive experience while gaming, but getting the right monitor for yourself can be a tedious process. If you want to buy the right curved gaming monitor, you must first understand the important features you should be looking for. That way, you will be able to get a great curved monitor that will fit all your needs.