Not all the application we need to install for the various requirement are available on the Google Playstore. In some cases, we have to download and install APK files manually on our phones. Since it is common and many people are doing these, some still doubt whether it is safe. Did it cause any harm to the Mobile? Now let us have a look at this matter.
Google lets all the Android users the provision of installing applications on their android mobile using their Playstore application. Playstore is a place where Google organizes all their application, which users can download, and on the other side, it lets the developer upload their application. So, in short, it acts as an intermediate between both. Since it's via Playstore, we usually trust all the applications.
(Also see: Android 7.0 Nougat Got Officially Released and Starts Rolling Out)
Manually Install APK
We can install all the applications within the play store and outside using the installable APK files manually. But some even doubt that it is not safe. But it is not actually like that. We can install APK, and it is safe. But the problem is that it is not safe for all the applications. There are some application which may cause problem to our smartphone. So first, we need to identify that. Only try to install the application which you trust and which is important to you only.
We can download trusted apk files from website such as apkmirror.com. But when downloading the application, you may notice some warning messages by the browser like below.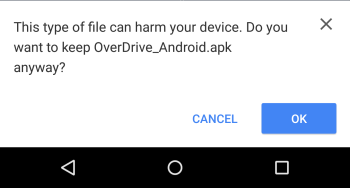 Don't get feared of that, and it is a common warning message by the browser. The browser will consider all the apk files as an unknown source, giving you the warning for good and bad applications.
(Also see: Nokia Coming Back with Android 7.0 Nougat Powered Handset)
After the download, install the application by clicking on the file. Sometimes you may see a message like below. It means that the Android mobile, by default, blocks the installation of apk files manually. So you need to enable it.
Steps to Enable APK Install
Step 1: Click on the settings.
Step 2: In the settings, go to security settings
Step 3: Enable the 'Unknown sources. While enabling this, you will see a message saying that it will cause issues to your mobile. It is also a general warning, which means you are trying to install the application outside the play store, which doesn't actually mean your mobile may be harmed. Bt it may or may not be harmed. So ignore the message and click Ok.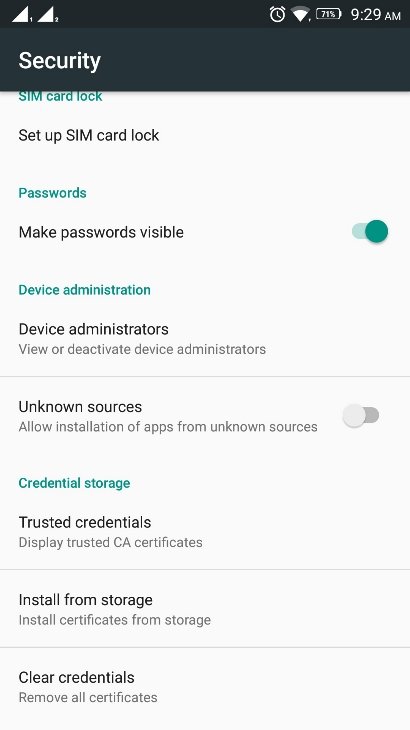 (Also see: Nox App Player – Run Android Apps and Games on PC)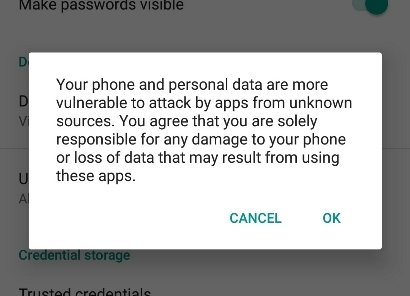 After enabling that, try to install the apk file and done.
Note that, try to install apk you trust and only if you actually need it. Some applications may steal details from your mobile. So be careful it this matter.